Dog hair is being made into cushions so pets can be hugged after they've died
A Melbourne woman is spinning dog hair into cushions so devoted owners can remember their pets after they've died. Olivia Jenkins less than 2 min read March 28, 2021 – 11:32AM Sunday Herald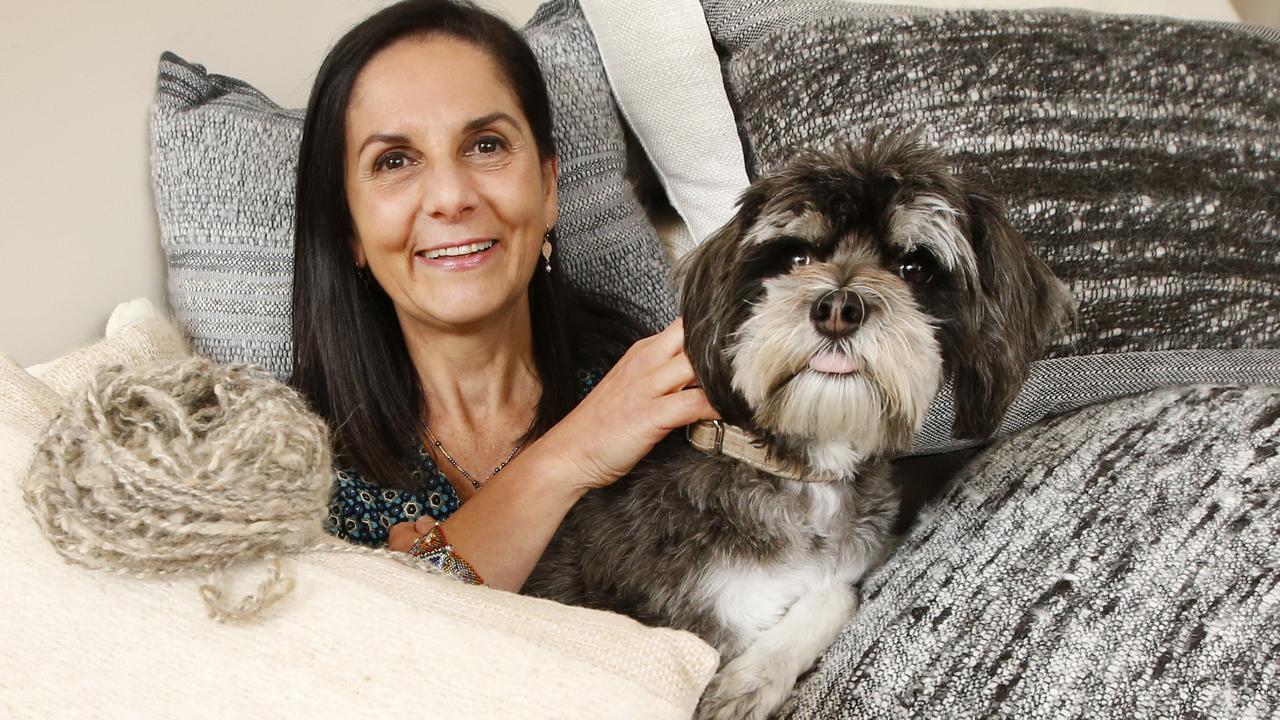 Dalia Holsman of Fur Baby Cushions, pictured with Winston. makes cushions out of pet fur. Picture: David Caird
A Melbourne woman is putting a new spin on sentimental homewares, with cushions made from dog hair.
Weaver Dalia Holsman spins the fur that animal lovers collect from their dogs when they are groomed – or as they shed naturally – into wool, and then turns it into "fur baby cushions" for owners to keep.
Ms Holsman said pet lovers sought her help to preserve their dog's memory when they had died, to mark their dog's favourite spot in the house.
"I have clients from Sydney and clients from Melbourne and every time a cushion gets delivered to them the tears and the emotional connection that they have is just breathtaking," Ms Holsman said.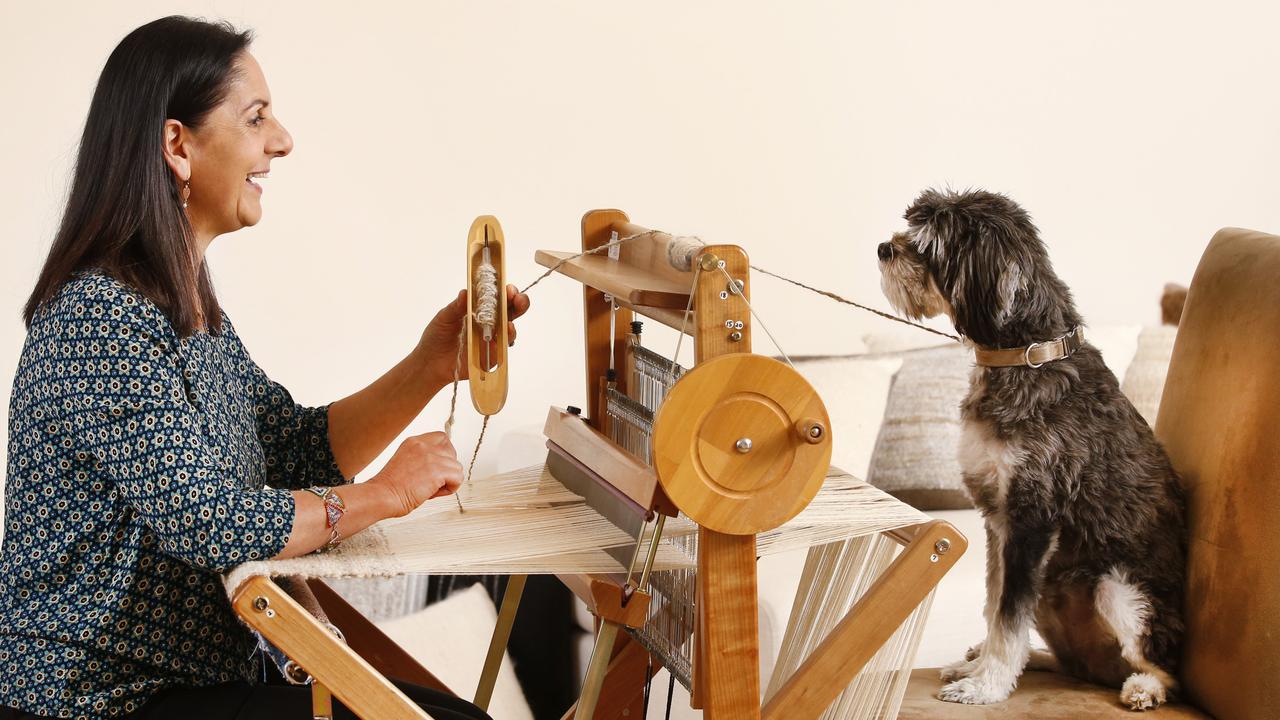 Dalia Holsman with Winston weaves pet fur into cushions. Picture: David Caird.
"It's an honour to be able to provide physical and spiritual connections for those who have lost their pets.
"You can have your cushion displayed in the dog's favourite spot and it's always going to be there.
"These cushions had become a living piece of art for the owners."
Ms Holsman has been weaving pet cushions for six years and said every piece had been one of a kind, with one client collecting fur from her two dogs for more than a decade before they died.
"It's not just making a cushion," she said. "I had a client who collected it (fur) for 13 years and she stored it. This woman was so devastated. It really helped them adjust to the loss."
---
---
More Coverage
Why Melburnians are loving this designer dog
Each strand of fur needs to be about 5cm long for Ms Holsman to make a cushion.
"It's a very, very precious piece of art that no one else has got."